Lol sent me this video and it's ace…. watch it!
Possibly one of the best things it's done is to make me go out looking for a search engine for about the first time in 5 years!!! And guess what I found… snap.com.
The search is probably still not as good but the interface is darn fine!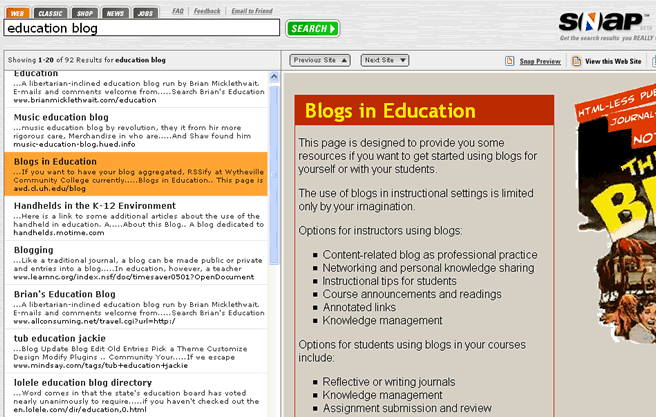 Any other suggestions?