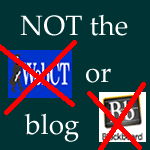 Too hot & windy today so catching up on online-ness, specifically I was wondering whether there are, in fact, any bloggers out there representing Online Learning Environments? One that springs to mind immediately is Mark Roseman of the excellent Courseforum (incidentally if you've only just figured out that LMSs, CMSs, VLEs etc. need wiki functionality then Mark had it nailed a loooooong time ago!), however, I tried to see if there was a Moodle blog (don't think so) and certainly haven't come across any others that I can remember.
So, if you know of anyone who is, or are keeping an 'official' Online Learning Environment blog yourself (i.e. you're involved with the development of the OLE), then please get in touch, we could have a bit of a hall of fame!
Nonetheless it doesn't seem like being 'human', conversing with the market or anything else really matters, as this recently pointed to article in Online Learning Update points out, it's the support stupid.