OK, I don't get out much these days, and spent 90% of my time indoors around WordPress in one form or another, so, why not combine the desire to escape with a chance to talk to real live people, face-to-face (oooo) about the daily grind ;)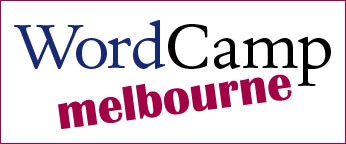 (pic nicked off Juan Manuel)
So… I propose we run a WordCamp Melbourne, pretty soon.
I reckon we should aim for 1 day (and an evening!), about 50 people coming along, lots of quick, fun presentations and something like $20- a ticket to cover the venue and some snacks.
I reckon a Saturday in mid-November. Maybe Saturday 17th November?
As for location, I'm thinking somewhere pretty casual and (obvioulsy) central – Maybe Phoenix or The Star Bar, or somewhere else?
Let me know if you're interested in helping organize it, sponsoring it (go on :) or have any ideas for venues etc.