I've been fortunate enough to receive invites to some fantastic conferences, seminars and forums both in Australia and overseas.
I deliver provocative keynotes, chair & facilitate seminars, and run a pretty mean workshop too.
If you're looking for someone who's embedded in the forefront of online education, media and web based publishing then please get in touch.
If you'd like a quick snippet of me in action, you can catch a few minutes of my contribution to a recent panel discussion with Jimmy Wales (Wikipedia founder) below:
James Farmer speaking on Jimmy Wales Panel
For more detail, I was the keynote speaker at ICTEV 2007, click on the image for a condensed version of a presentation I ran for 400+ teachers: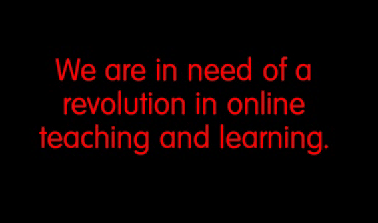 I was one of three speakers at the 2006 Education.au event, So what's changed?
I've also published a fair number of academic papers and chapters around online communication, here's a selection of them with accompanying presentations:
Communication dynamics: Discussion boards, weblogs and the development of communities of inquiry in online learning environments – Communication Dynamics Presentation
Blogs @ Anywhere: High fidelity online communication – Blogs @ Anywhere PowerPoints
Centred communication – Weblogs and aggregation in the organisation – Presentation slides with audio