Archive for October, 2006
Stewart Mader has published a wiki-book on Using Wiki in Education.
"It contains 10 case studies written by teachers that describe how they're using the wiki to transform courses and engage today's students in a range of environments including high school, small college, major research university, online/distance learning and research lab. This is the first book to focus specifically on the wiki in education and be developed and published using a wiki, so it actively demonstrates the tool in action."
Via: elearningpost
Adobe® launhced Soundbooth™.
Soundbooth is a brand new application built in the spirit of Sound Edit 16 and Cool Edit that provides the tools video editors, designers, and others who do not specialize in audio need to accomplish their everyday work such as:
* Editing audio quickly.
* Cleaning up noisy audio.
* Visually identifying and removing unwanted sounds.
* Recording and polishing voiceovers.
* Adding effects and filters.
* Easily creating customized music—without musical expertise.
I am still very much in love with Audacity though!

And if you are podcasting try out The Levelator from Gigavox (found Via Alan Levine)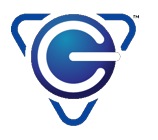 It's software that runs on Windows or OS X that adjusts the audio levels within your podcast or other audio file for variations from one speaker to the next, for example. It's not a compressor, normalizer or limiter although it contains all three. It's much more than those tools, and it's much simpler to use. The UI is dirt-simple: Drag-and-drop any WAV or AIFF file onto The Leveler's application window, and a few moments later you'll find a new version which just sounds better.

Have you ever recorded an interview in which you and your guest ended up at different volumes? How about a panel discussion where some people were close to microphones and others were not? These are the problems the post-production engineers of Team ITC solve every day, and it used to sometimes take them hours of painstaking work with expensive and complex tools like SoundTrack Pro, Audacity, Sound Forge or Audition to solve them. Now it takes mere seconds. Seriously. The Levelator is unlike any other audio tool you've ever seen, heard or used. It's magic. And it's free.
For a lightweight alternative for Photoshop – try out Paint.NET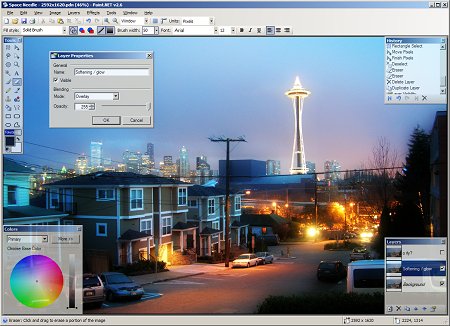 Paint.NET is image and photo manipulation software designed to be used on computers that run Windows. It supports layers, unlimited undo, special effects, and a wide variety of useful and powerful tools.
I told ya -best things in life are free!

YouTube of PowerPoint slides, SlideShare is now open to everyone. Anyone can join, upload and view slideshows.


SlideShare is a free service for sharing presentations and slideshows. You can upload your PowerPoint and OpenOffice presentations, tag them, embed them into your blog or website, browse others' presentations, and comment on individual slides. It's a great way to share your ideas with others, or to learn from other people. And it's free.
Here goes one example

The Economics of Abundance by Chris Anderson
It's cool, it's fast and slick – get the new Firefox 2 NOW!

Couple of 2 new features I really really like :
Spell Checking
Sometimes you're in a rush, and can't remember if it's "i" before "e" or the other way around. Firefox 2 has built-in spell checking to keep you from making any mistakes in your blog posts and Web-based email, so you can worry about more important things.
Web Feeds (RSS)
What do news headlines, indie rock podcasts, and pictures of kittens have in common? They're all things that you can subscribe to with Web feeds. Firefox 2 gives you full control over Web feeds, showing you a preview and letting you choose how you want to subscribe. You can use a Firefox Live Bookmark, or a feed reader that you've installed on your computer, or through a Web service such as My Yahoo!, Bloglines or Google Reader.
And don't forget to get the cool add-ons
Still not convinced? Watch this one

Nice practical guides on How to Blog a Conference by Josh Hallett, which includes necessary Hardwares, Softwares and Strategy of blogging a conference!